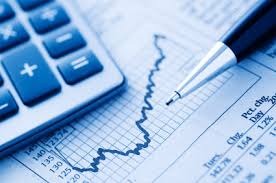 IN, Out, done. Fast, Easy Accounting Software for your Business
You're not pretending to run a business, so don't pretend to do your accounting with "lite" cloud accounting software, we develop functional Accounting Software  so you can run your business better, with less effort.
Why Custom Tailored Software Solutions for your Business?
* Designed and Developed exactly aligned to your Business.
* Enhanced Business Security
* Can be integrated into your existing systems in use today and also the future.
* Custom Software delivers a major competitive advantage to your business.
BlluetekGroup will provide integrated business accounting software for Micro, Small and Medium businesses.
We will integrate following features for the Accounting Business Software
* Financial Accounting (Multi-Currency)
* Inventory Management (Multi-location)
* Production / Bill of Material
* Sales / Purchase Quotations
* Sales / Purchase Order Processing
* Fully User-configurable Invoicing
* User-configurable Documents / Letters
* User-configurable Columns in Reports
* CST / VAT Reports (State-specific)
Mfg / Trading Excise Registers
Service Tax & TDS
MIS Reports & Analysis
Blluetekgroup Software Development Company We can still enhance the Accounting software application or customise this as per your need. Inquiry about this can be made at +91 – 96321 32866.