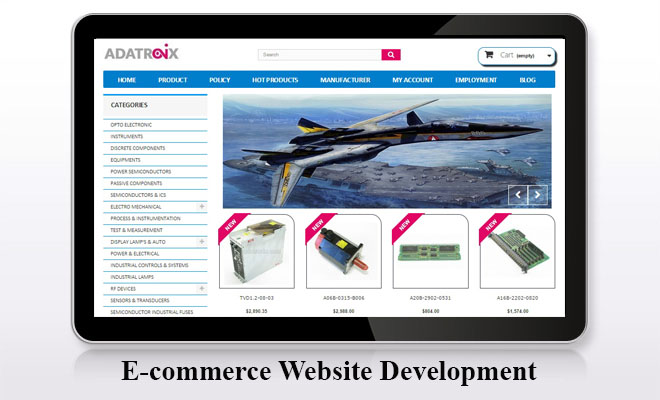 Tips to Begin Your Online Business with the E-commerce Web Design and Development
This can be time for you to start an Online Business Store since use of internet rate of grow this increasing the online shopping is at its boom.
The online shopping is usually fast, uncomplicated and convenient for both the consumer as well as the seller. Starting a business online is profitable in most conditions because it will save time and money of the company owner and it is simple.
Following are the tips for starting an online business
Do analysis before to creating the E-commerce Store.
It is very important do your research prior to developing the site about the products in regards to the solutions for being offered online. It is usually a good idea first to start with one or few products as the business owner can manage the products on the handling of the website easily.
Choosing a proper domain name.
The next significant tip about creating the website is to choose the domain name that reflects the nature of the business or the products and services the actual products for sale online.
The design and the layout.
The first thing that attracts the user to the website is the design of the E-commerce website, it must be simple and proper navigation should be given. The layout of the website should be user friendly and the links should be placed on the appropriate side of the web page to make it easy for the user to locate the same. The E-commerce Websites Builder like Blluetekgroup is providing the business owners with the ready to use web designs that are professionally designed to match the needs of every business owner.
Selecting the payment plan and payment gateway.
For beginning a web based business it is very important for your webmaster to deliver a payment gateway or merchant account to permit its buyers for making the payment on the web following purchasing the product or service in the web page.
A 24/7 support should always be presently there to the easier the business owners. These builders must provide the option of upgrading the web hosting plan of the website to the business owners so that they can do the same after the sales of the online store starts increasing. The pre designed web designs should be available for the business owner to get an idea or to use the same as it is for his business website.